Honey Sesame Chicken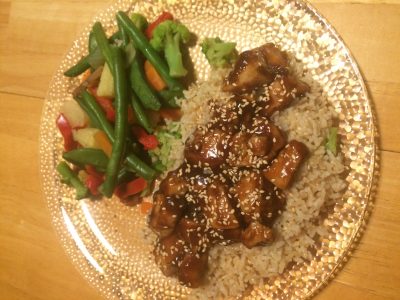 This was ridiculously easy to make and took no time at all. Here a couple of things you should look out for. Use only real honey. I know this may sound funny. Is there fake honey? Yes there is. Check out my post on telling the difference here. The same goes for the sesame oil you use. The ingredient list on your bottle of oil should on have one item on it.
As always, use care when you do a quick release on the Instant Pot. The steam is very hot and can cause some serious burn.
When I made this dish, I served it over some plain brown rice. I also added a couple of dashes of cayenne pepper for a little kick. Add a side of oriental vegetable mix and you have a great dinner without ordering in. Enjoy!
---
---