Slow Cooker Sesame Chicken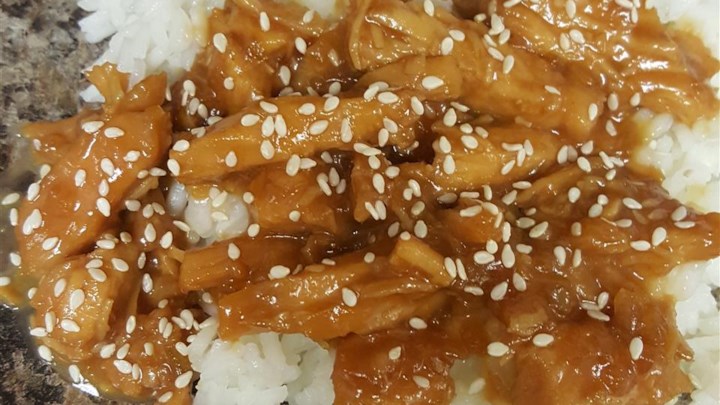 I needed something for dinner that didn't require a lot of attention so I went looking for a Slow Cooker recipe. I came across this and I fell in love. It sounded so good and I wasn't disappointed. This is so easy to make you almost forget that you had anything cooking until you smell the awesome mixture of honey and soy sauce teasing your nose.
There isn't a whole lot I can tell you about this recipe because it is so simple. Don't let it cook for more that 4 hours or the chicken will be a little tough. 3 hours is the best. When you mix the cornstarch and water, make sure it is thoroughly mixed and the cornstarch totality dissolved. If it is not totally dissolved, you will have a floury texture which is not what you want. Boil some rice, add your favorite vegetable, a glass of dry white wine and enjoy your evening.
Eat and be Happy
---
---